THE AMITYVILLE HORROR HOUSE
The Amityville Horror Houses video includes clips from visits to the famous Real Amityville Horror house located in Long Island, The movie house in Toms River, NJ, and from On Location shots of the Amityville Horror (2005) remake. 3 min 21 sec.
CLICK HERE TO VIEW MOVIE
November 13 1974, when six members of an Amityville, New York, family were killed. The parents, Ronald and Louise DeFeo, were shot in bed while they slept, along with their two sons and two daughters. The sole remaining family member, Ronald Jr. ("Butch"), was arrested for the crime, convicted, and sentenced to prison.
The following year, a new family, the Lutzes, moved into the house. George and Kathy Lutz, along with their three children, said that shortly after they moved in, their six-bedroom abode became a Hell house. It seemed that perhaps the demons that drove Butch to slaughter his family were not in his head but in the house. A force ripped doors from hinges and slammed cabinets closed, green slime oozed from the ceilings, a swarm of insects attacked the family, and a demonic face with glowing red eyes peered into their house at night, leaving cloven-hoofed footprints in the morning snow. A priest called upon to bless the house was driven back with painful blisters on his hands, famously told by a demonic voice to Get out!
REAL PICTURES OF THE AMITYVILLE HOUSE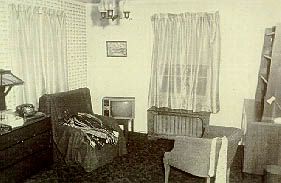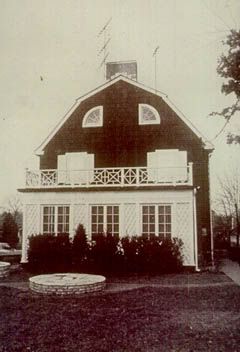 "LINK FIXED"
THE AMITYVILLE HORROR TRUTH WEBSITE
Interview with George Luts, Articles, Forums and more !
THE WARRENS.NET
Amityville investigators, Journals, Investigations, Pictures
AMITYVILLE MURDERS
The story, Hauntings, The night the defeos died
AMITYVILLE HORROR .COM
George Lutz's Official website. George Passed Away May 8 2006
TAGS
Horror
amityville
horror movies
entertainment